Meridian, Idaho Root Canal Therapy

──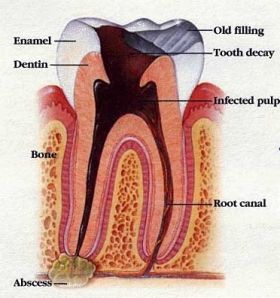 We provide fast and comfortable root canals.
Meridian dentist Dr. Lind has a lot of experience in using root canal therapy to save teeth and relieve pain.
The most immediate symptoms you may need a root canal are tooth pain that spreads to adjacent parts of the mouth and jaw and prolonged sensitivity to cold, and swelling. If you think you may be in need of a root canal call us now and we will arrange to get you seen right away.
Our Root Canal Procedure
Root canal therapy is a procedure used to save a tooth when the decay has spread down into the root itself. The root becomes infected and this puts pressure on the adjacent teeth and parts of the mouth. Using root canal therapy we can remove the infection and restore the tooth with a crown or onlay.
Before recommending root canal therapy we collect a thorough history of any symptoms and perform an examination including dental x-rays. This helps us accurately diagnose any tooth that may need root canal therapy.
Our patients are often surprised at how comfortable having a root canal can be.