Gum Disease Treatment in
Meridian and Boise, ID areas.

──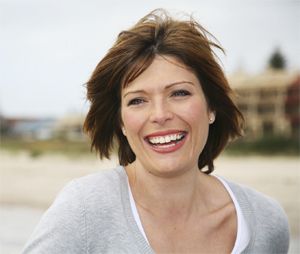 Effective Treatment For Gingivitis and Periodontitis
Proper treatment of Gum Disease is one of the most important services we offer at Smileworks Dental located in Meridian, Idaho. We have very experienced hygienists who are all well trained to locate and treat gum disease before it spreads into its advanced stages.
Gum Disease is much more prevalent than you may think. Many people don't get their gums treated until after the bacteria has spread and formed deep pockets, which can have an adverse affect on their overall health.
Gum Disease and Your Health
Recent studies have shown a link between harmful bacteria that can develop in your mouth and other more serious health conditions, including heart disease, diabetes and Alzheimer's.
On the positive side, we check for and treat gum disease at every checkup. So as long as you stay on track with your routine cleanings, your risk of developing serious problems with gum disease become quite low.