Cosmetic Dentistry & Smile Makeovers in Meridian, Idaho

──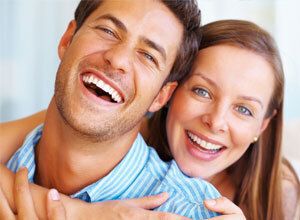 We create beautiful, natural smiles!
Today dentistry is about more than just the health of your teeth and gums. Recent research has shown that having a beautiful smile can make you look more attractive, more intelligent and more successful, not to mention improving your self confidence.
Cosmetic Dentist Dr. Daron Lind has been creating beautiful custom smiles for his patients for over many years. He works to enhance a person's natural beauty and makes sure that the procedures are done right the first time.

Dr. Lind takes a unique approach, looking at both the broad picture of the whole mouth, as well as the individual teeth.
He evaluates based on what is best for his patients, including making sure that any underlying health issues are addressed before starting on the cosmetic procedures.
The artistic side of dentistry
Dr. Lind has been helping patients with cosmetic dental procedures since 2008 in the Meridian and Boise, ID area. In fact, he brings an artistic element to every facet of his work, from simple fillings and crowns to complete smile makeovers.
Perhaps the biggest advantage in coming to Smileworks Dental for your cosmetic dental work is the vast number of services that we offer. You will not be limited in any way because we use the latest equipment and technology available to restore smiles to their natural beauty.

Using veneers, teeth-whitening, invisible braces, dental implants and crowns, Dr. Lind can help you get the smile that you want.
Come in and see Dr. Lind for a Cosmetic Consultation and find out exactly how you can have a beautiful, confident smile.